Meet the Clinical Team
Each member of our pediatric dental team is licensed in Nitrous Oxide Monitoring as well as certified in Basic Life Support (BLS) and First Aid. But they're also trained to be attuned to the unique needs and emotions of our younger patients. We want your family's experience with us to be an enjoyable one. Let us know how we can help!

Stephanie, Dental Assistant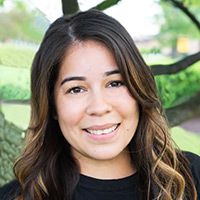 After earning her GED, Stephanie continued her education through State Career School. There, she earned a Dental Assistant Certificate. She also completed courses in Coronal Polishing and Nitrous Oxide Monitoring.
"For me, the most fulfilling aspect of being a dental assistant is working with children and helping them practice proper dental hygiene."
In her spare time, Stephanie loves spending time with her family, especially her many nieces and nephews.

Mary, Dental Assistant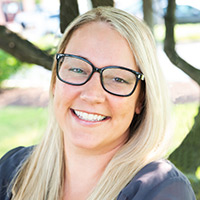 For Mary, the most fulfilling aspect of her job is making children smile and laugh! Also creating memorable moments with children.
Outside of the workplace, Mary loves going on adventures with her family as often as possible.

Mehnaz, Clinical Assistant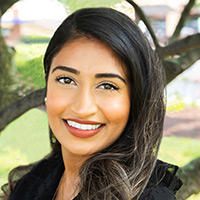 Mehnaz is currently a Psychology Major on the Pre-Dental track studying to become an orthodontist. Mehnaz loves seeing children walk out smiling after getting their teeth cleaned, and believes that if children don't love their dentist, it's difficult to instill proper oral health habits for their future.
Mehnaz looks forward to helping patients have a smooth and comfortable experience at the practice.
Outside of work, Mehnaz enjoys spending time with family and cooking, as well as doing house renovation projects over the weekend.

Ana, Dental Assistant From Chicago, Ana now lives here in Lake Zurich and is just five minutes from the practice. She and Dr. Blair had worked together at a previous office before coming here. "Once Dr. Blair bought the practice, I knew I wanted to come work for her." Ana actually got her start in the dental field here at Children's Dentistry Group, LLC about 10 years ago.
For Ana, it's fulfilling to help children when they get cavities. She also enjoys promoting the importance of dental health and being able to soothe an anxious child, something which brings her joy. Ana loves seeing kids feel comfortable about getting dental care and happy coming to our office.
When she's not assisting our dentists, Ana enjoys spending time with her three children, who are all active in sports. She loves rooting them on. Ana also likes gardening, making candles, crafting, cooking, and spending time with family.

Want to Learn More?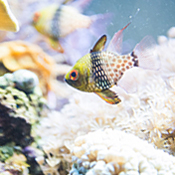 Our friendly and caring team members look forward to making your child's dental experience a great one! Get honest, child centered dentistry with our team of professionals. Contact us today to schedule your family's first visit to our office.

Children's Dentistry Group, LLC Clinical Team | (847) 726-0300