Meet the Admin Team

Donna, Accounts Coordinator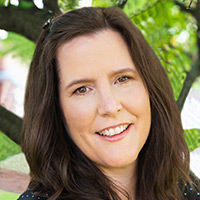 Donna loves to hear children tell us that they love coming to the dentist after their appointments. "I want everyone to have the best experience at our office." She earned a bachelor's degree in business management from Roosevelt University.
When she's not at work, Donna enjoys spending time with her family and friends, reading, cooking and crafting.

Lisa, Administrative Assistant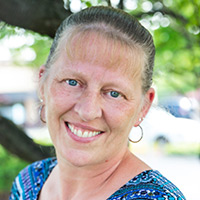 After high school, Lisa began working at Clearbrook, an organization for Developmentally Disabled Adults and Children.
"There I spent 25 wonderful years working with clients who were like my family. I did all their one-on-one care for the clients who were 100% dependent on the staff. The last 10 years I was also the office manager. Working there was highly rewarding."
For Lisa, it's an absolute pleasure to work with our doctors. In her role, she enjoys her day-to-day duties at the practice. These include checking patients in and out, scheduling, scanning, answering phones and all other daily tasks. She also loves talking with the kids and parents as well.
When she's not at work, Lisa enjoys spending time with her husband and her two sons Evan and Ethan. Their dog Comet is the heart of their family. They enjoy bonfires, bike riding, swimming, outdoor activities and so much more. She loves being around her family and friends any chance she can.

Mehnaz, Administrative Assistant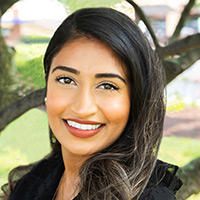 Mehnaz is currently a Psychology Major on the Pre-Dental track studying to become an orthodontist. Mehnaz loves seeing children walk out smiling after getting their teeth cleaned, and believes that if children don't love their dentist, it's difficult to instill proper oral health habits for their future.
Mehnaz looks forward to helping patients have a smooth and comfortable experience at the practice.
Outside of work, Mehnaz enjoys spending time with family and cooking, as well as doing house renovation projects over the weekend.

Janet, Administrative Assistant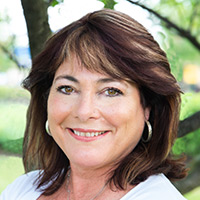 Janet holds an Associate of Applied Science degree and a paralegal certificate from Loyola University. Previous to joining the team at Children's Dentistry Group, she held a position as a teacher's aid in a special needs classroom.
Janets truly enjoys interacting with the children. Some children come to our office frightened of the "unknown" and what to expect, along with their parents. It's a pleasure to assure them and to watch them gain confidence as they meet with our doctors and staff. She loves the smiles that she sees after the visit.
When not at work, Janet loves to travel with her fiancé on his motorcycle and they have visited many states. She loves to go antiquing and also has a small business selling motorcycle parts and antiques. Organic gardening is also a passion of hers; She loves to grow her own vegetables and share them with others.

Savannah Overdorf, Treatment Coordinator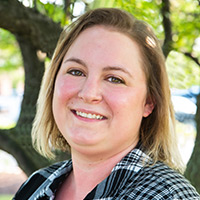 Savannah studied Elementary Education and Psychology at Wesleyan University, which means she couldn't love working with the kids in our practice any more than she already does! She loves seeing how happy and excited most children are to visit the dentist. According to Savannah, "Each child brightens the office in their own way. It's so rewarding to be a part of why a child is smiling."
Outside of the practice, she enjoys going on adventures with her sons, exploring different parks or going to car shows when the weather is nice. Personally, Savannah loves to draw, knit and play guitar.
Get to know more about her when you visit us for your next appointment.


Children's Dentistry Group, LLC | (847) 726-0300