4 Healthy Alternatives to Junk Food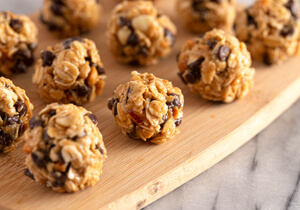 Sometimes, we just can't help ourselves from indulging in our favorite unhealthy snacks. If that sounds familiar, you're not alone. Looking for healthier alternatives to treats? Here are some scrumptious swaps that are great for your overall (and oral) health.
1. Instead of purchasing store bought potato chips or crisps, bake your own. This way, you'll know you're eating whole-food ingredients instead of something overly processed.
2. Replace donut holes with protein balls. Mix rolled oats, nut butter, and honey together and then shape them into circles. These no bake treats are both delicious and healthy!
3. Trade candy bars for dark chocolate treats. You can even try dipping nuts or fruits like sliced strawberries or bananas in dark chocolate for something that's sure to serve your sweet tooth.
4. Instead of soda, choose fruity flavored seltzer water. You won't just be cutting calories, but tons of sugar, which is great for your health-especially your teeth!
The Skinny on Saliva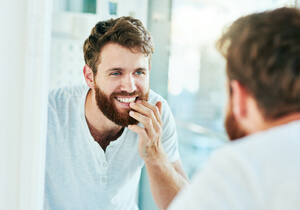 While saliva probably isn't on your mind much, it plays a crucial role in your oral (and overall) health. Without saliva, our mouths would be dry, sticky, and full of bacteria. In addition to keeping your mouth healthy, it also plays a vital role in digestion.
Here are a few other important roles that saliva plays:
1. It helps keep the mouth clean by washing away food and bacteria.
2. Saliva moistens the mouth. A dry mouth can lead to tooth decay, gum problems, and even tooth loss.
3. It helps to break down food. This makes it easier for the body to absorb important nutrients it needs for proper function.
4. Saliva helps to prevent tooth decay by neutralizing acids.
5. It helps to heal your mouth as saliva contains antibodies that help fight infection.